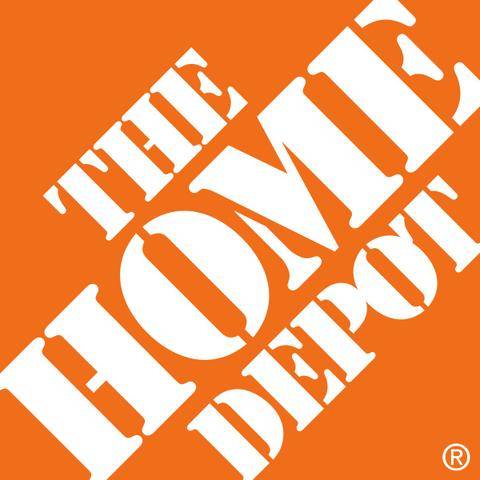 FREE SHIPPING, ORDERS OVER $50 100% SATISFACTION GUARANTEED

Emergencies happen every day.
Be Prepared
See some of our happy customers ↓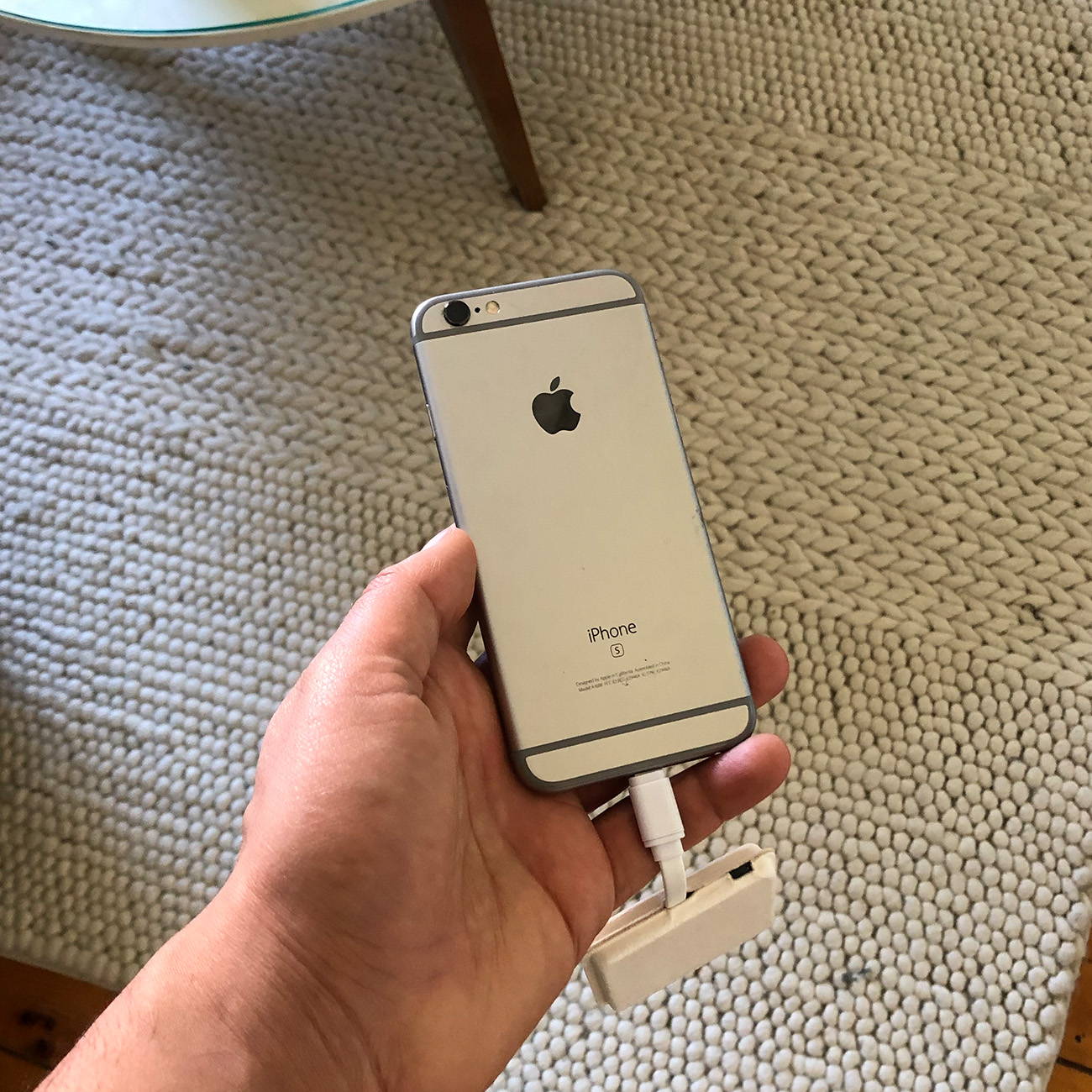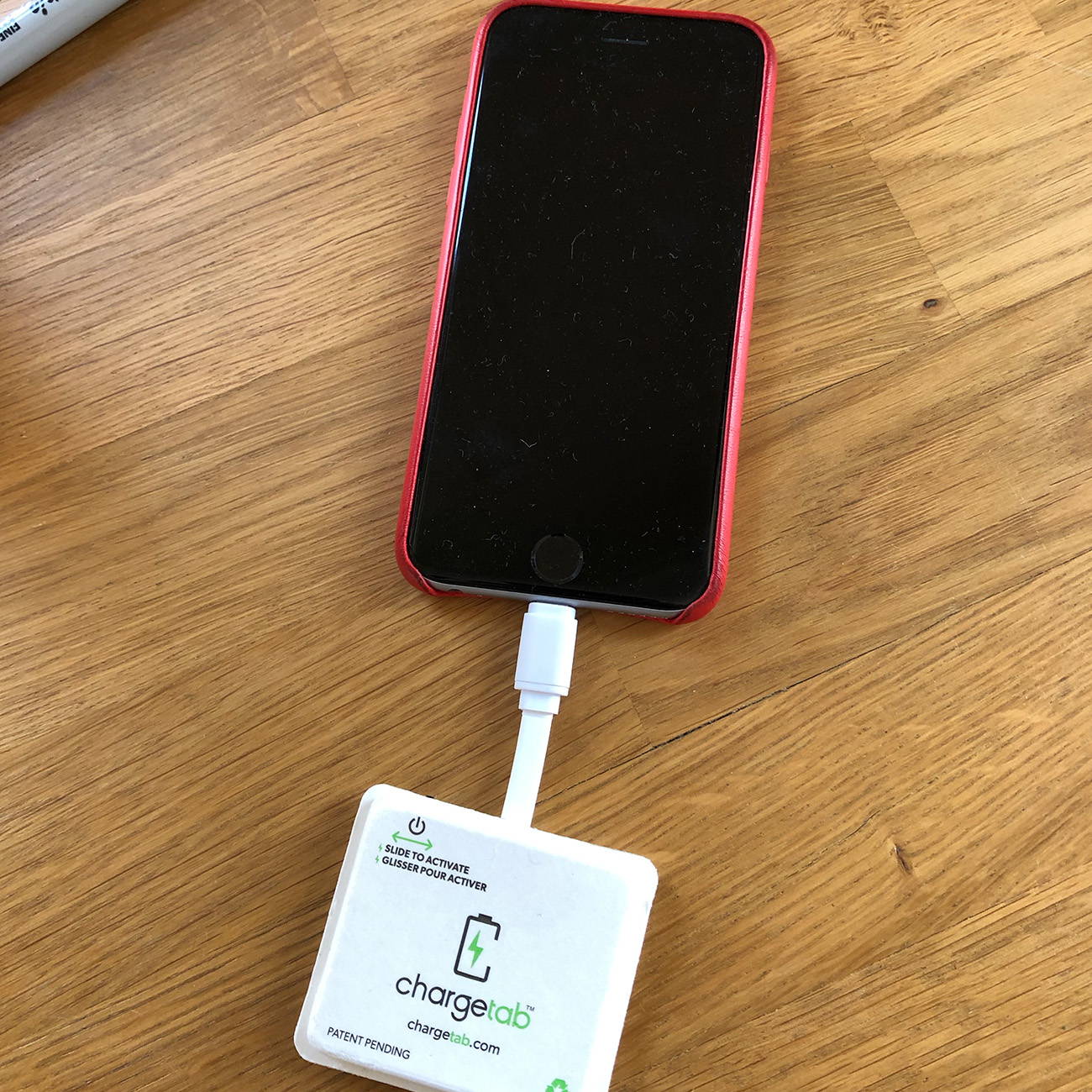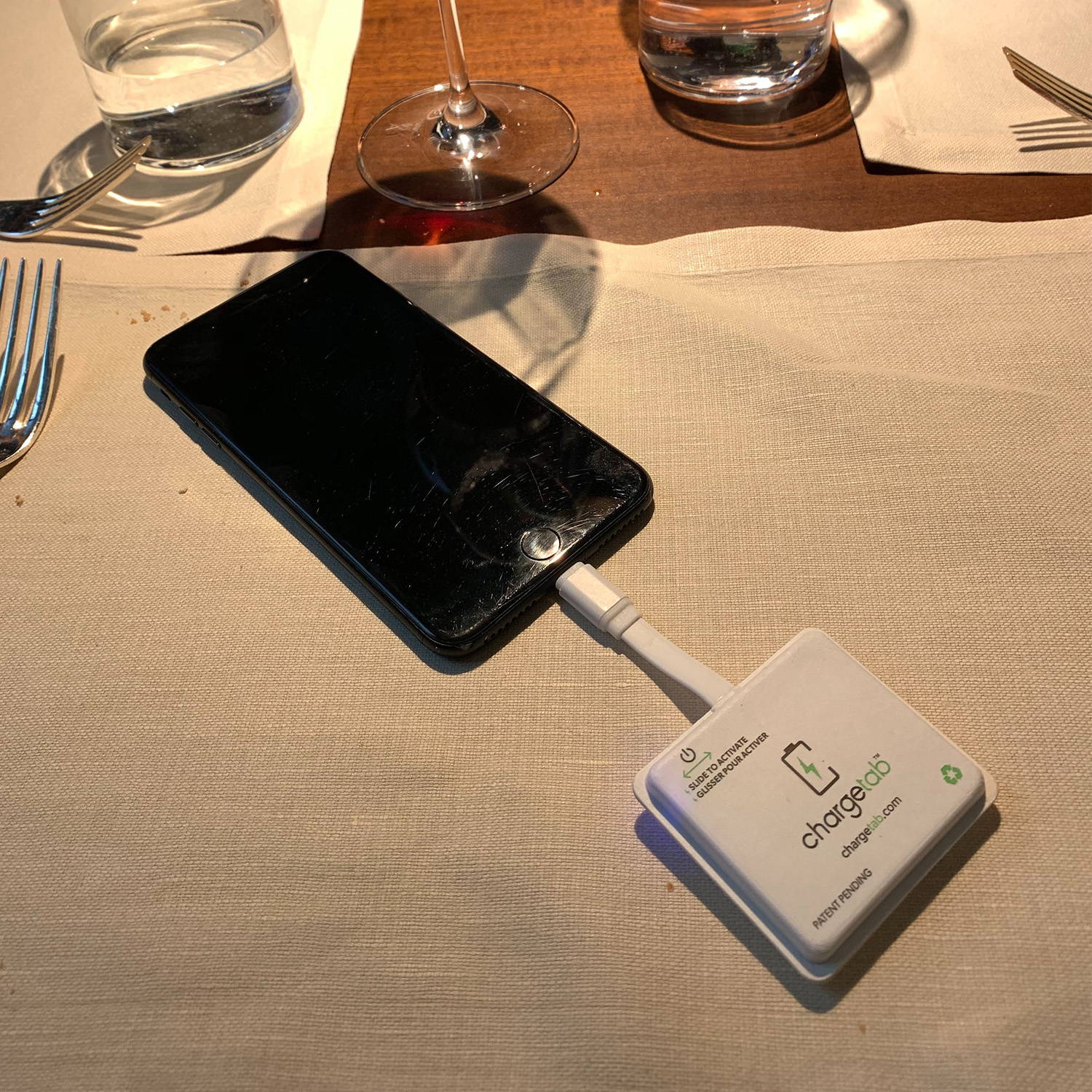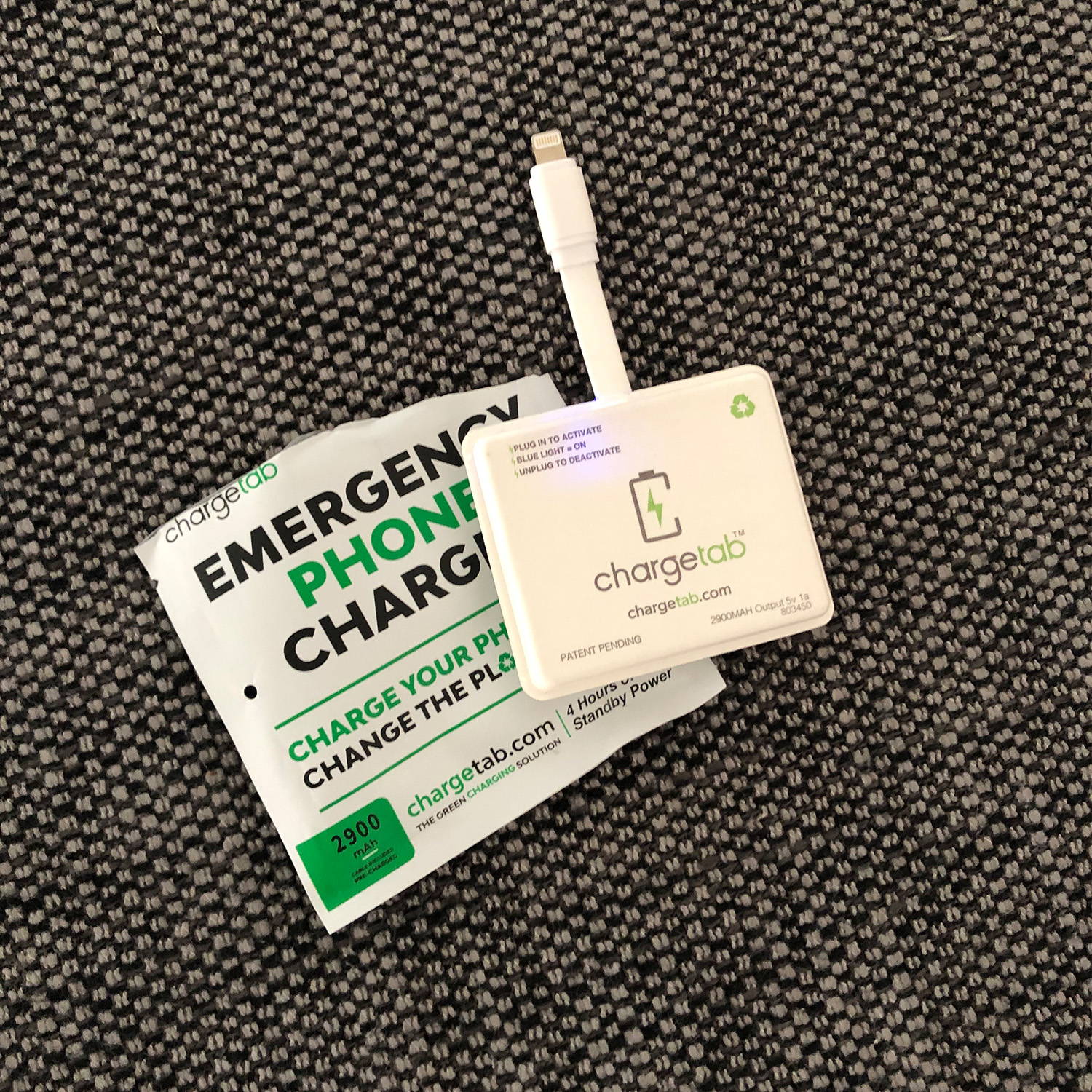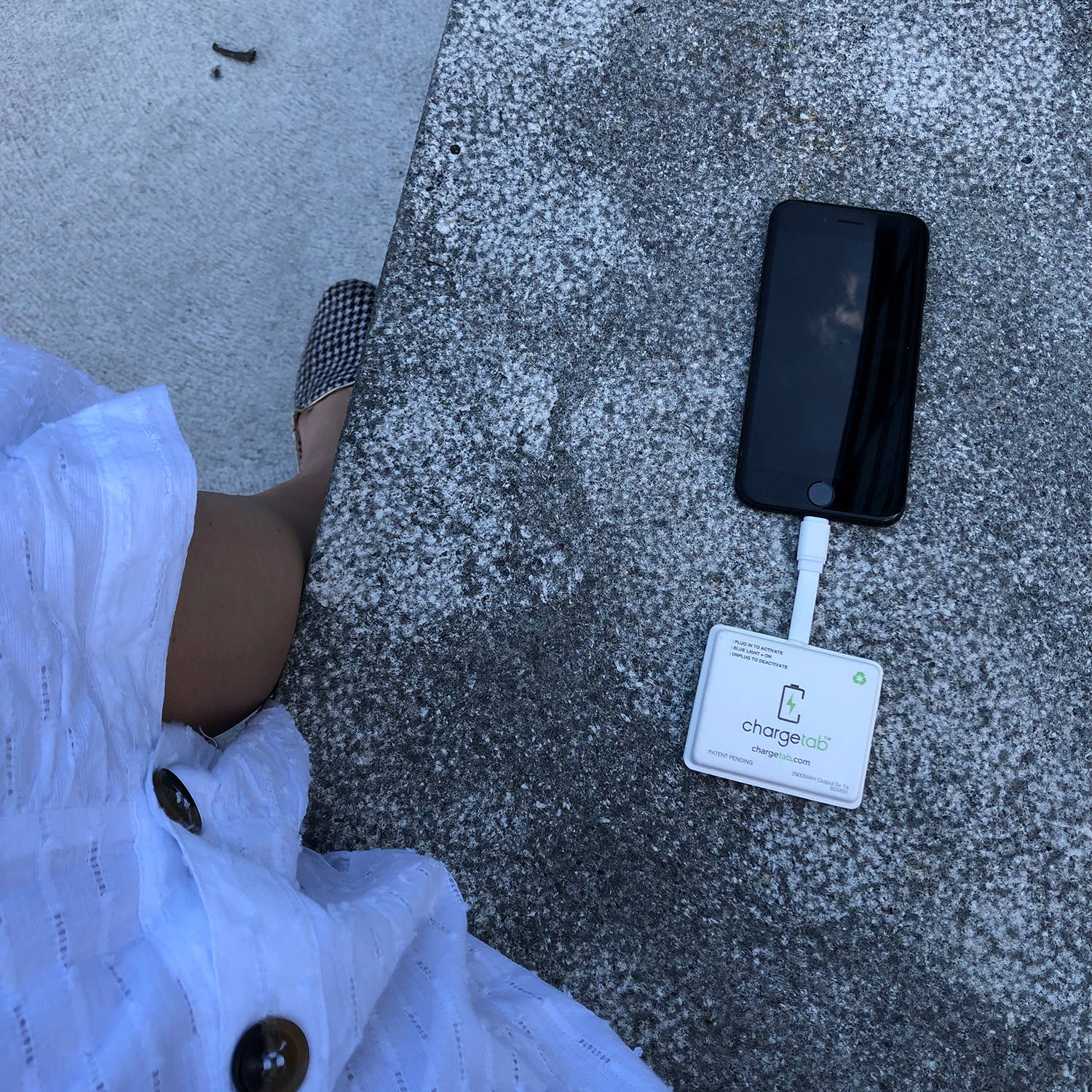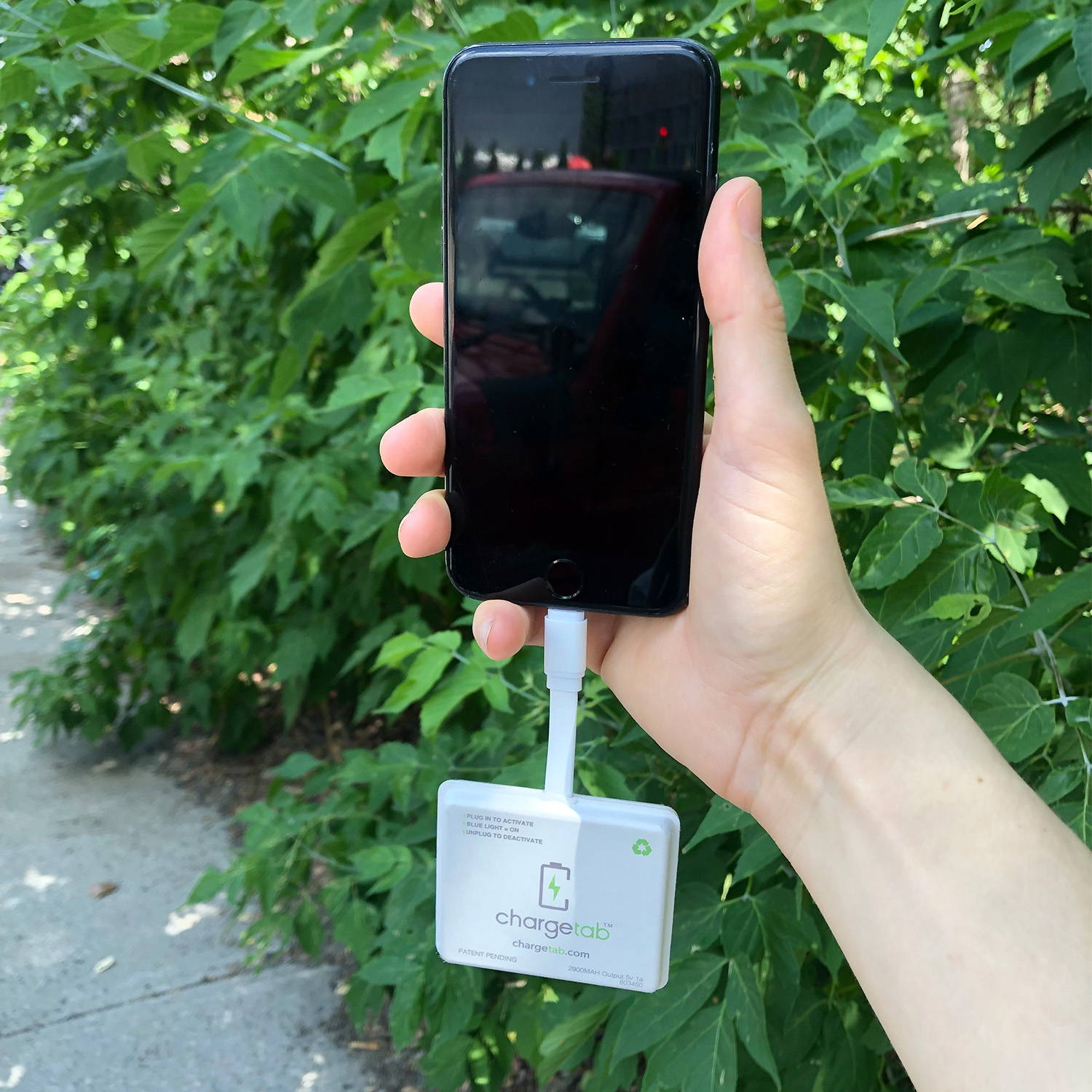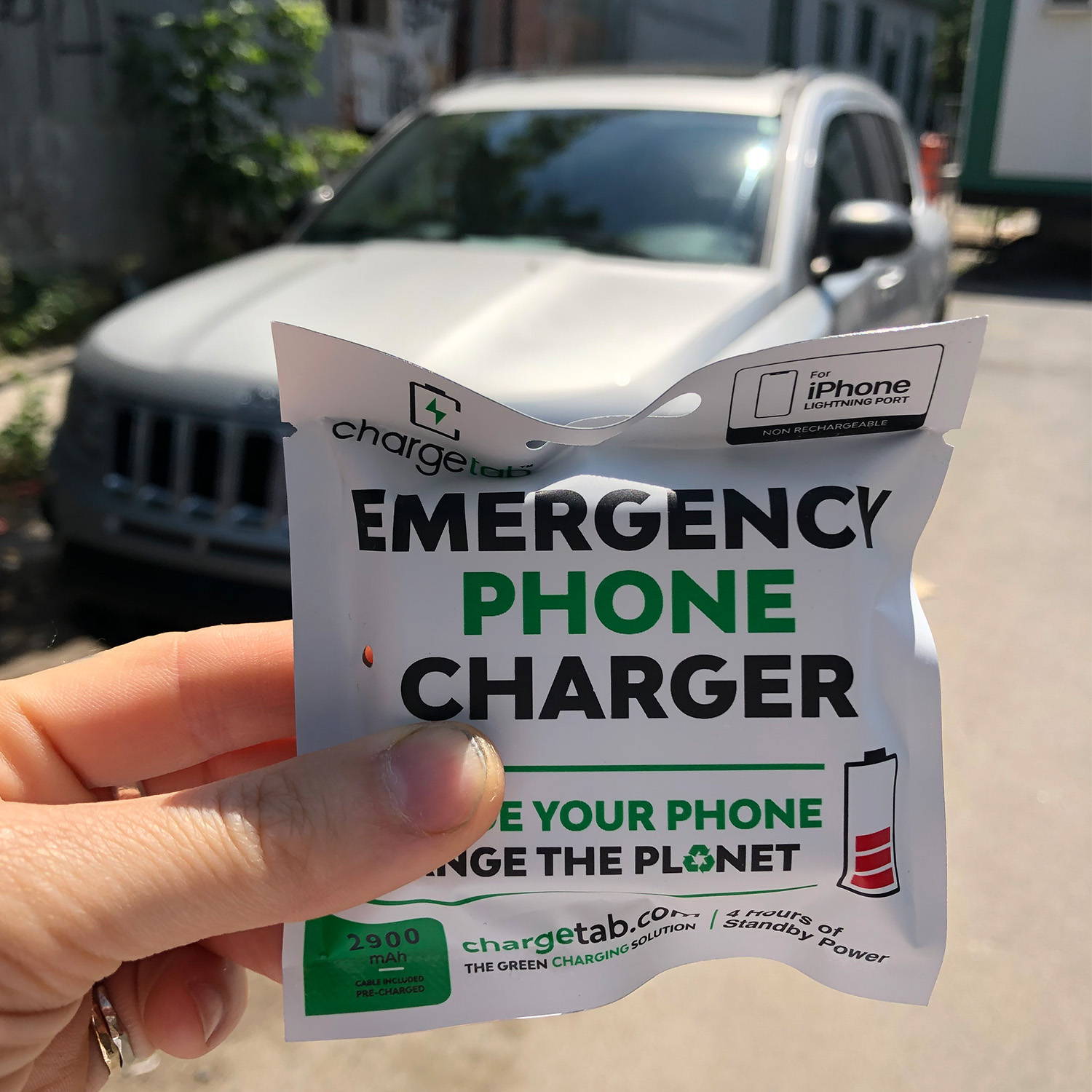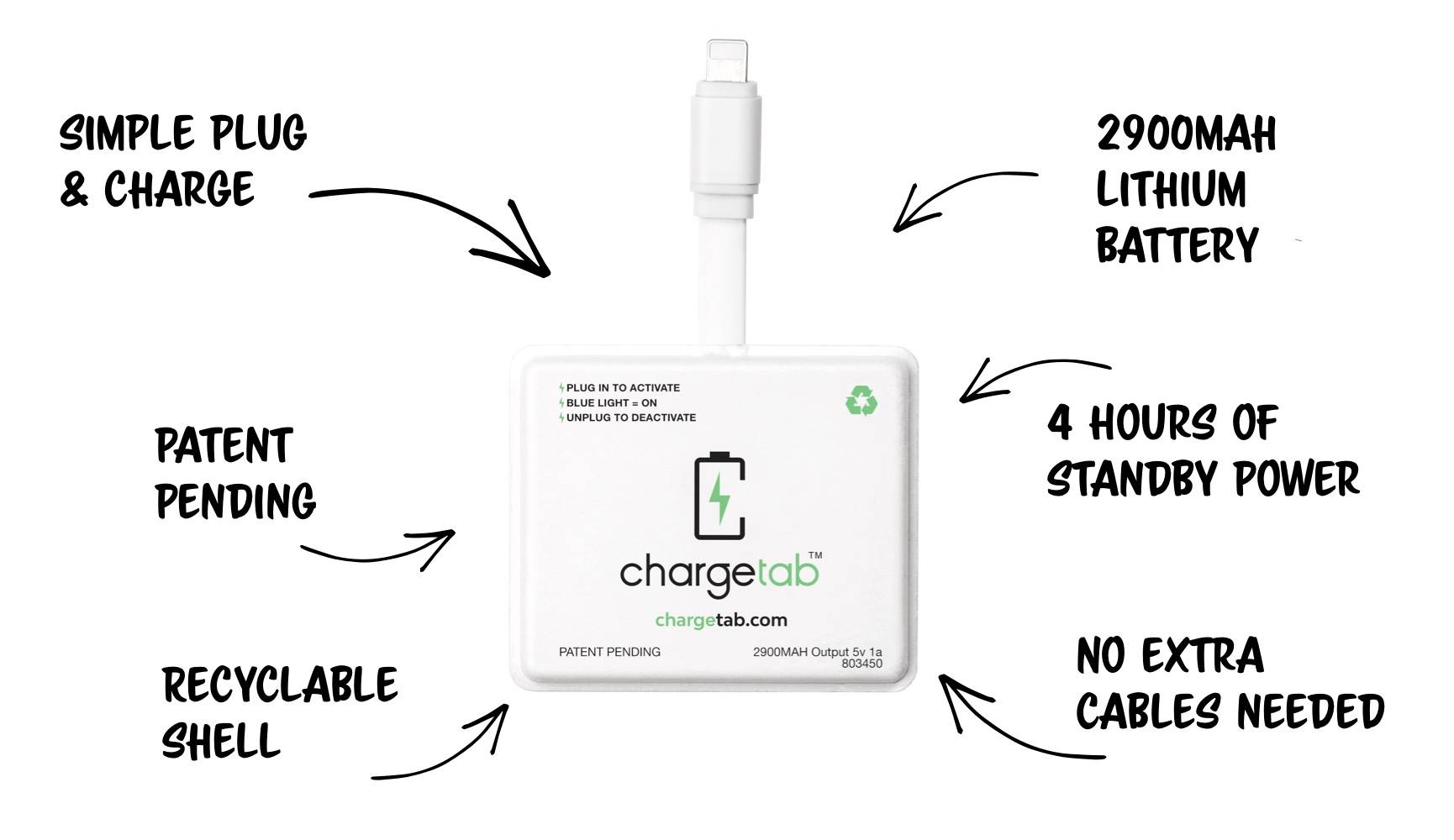 1. PICK THE CHARGETAB THAT MATCHES YOUR PHONE
Chargetabs come in multiple connection types. Make sure you pick the the one that connects your phone.
2. STORE IT IN A SAFE PLACE
You can either use it immediately or store it in a safe place like your Car, First Aid Box, Backpack, etc..

Emergencies happen when you least expect it. Always have one close.
PICK THE RIGHT
CHARGETAB FOR YOU!
How do I recycle Chargetabs?
Do I need any wires or cables to use a Chargetab?
No, Chargetab plugs directly into your device, no additional hardware is required.
Is Chargetab compatible with my mobile phone case?
Chargetab should work without the need to remove most phone cases.
How long will it take for my device to charge?
Charging performance will depend on the device and usage while being charged
What is the shelf life of an unopened Chargetab?
An unopened Chargetab has a 2 year shelf life if stored in a dry, normal climate environment.
Can a Chargetab be recharged?
Once the blue power light no longer appears when the Chargetab is turned on, the Chargetab is empty and should be properly disposed of. A Chargetab cannot be recharged.
If satisfied with the charge level of your device and the blue light remains on, unplug the Chargetab from your device and store in dry and safe location. Power will turn off automatically.