15% SPRING SALE!
Discount Code: HELLOSPRING15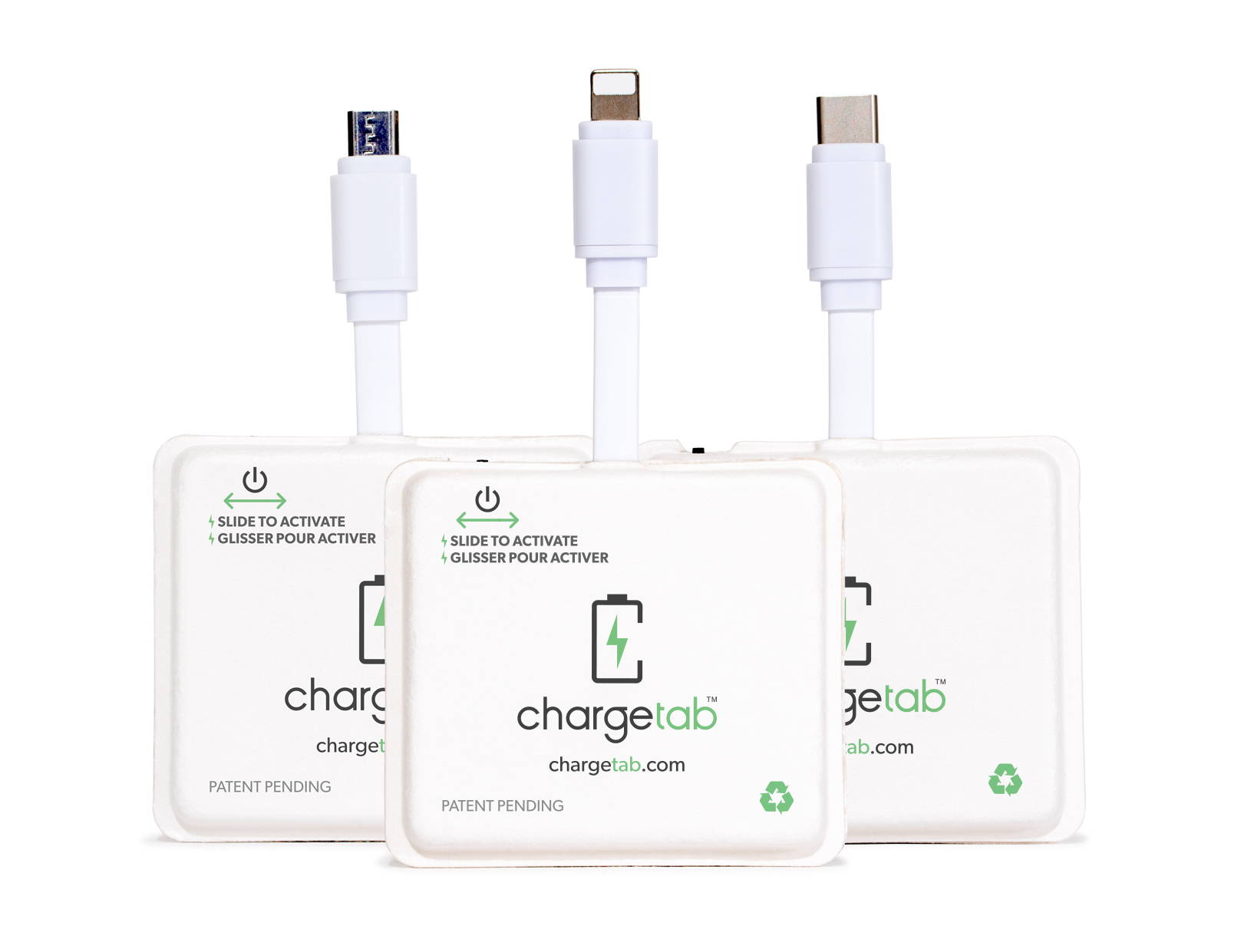 Introducing Chargetab™ - A Patent Pending, Pre-charged, single use, emergency​ mobile device charger that is actually good for the environment. With repurposed & refurbished batteries, biodegradable shell, weatherproof packaging and a 2 year shelf life. Every time a Chargetab is purchased, there is one less battery headed for landfills.

Pre-Charged. Ready To Go!

Biodegradable & Recyclable Shell

Repurposed Batteries -

Giving New Life to Old Batteries
*Use discount code HELLOSPRING15 at checkout for 15% off!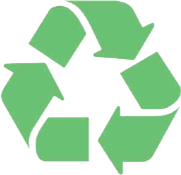 Biodegradable & Recyclable Shell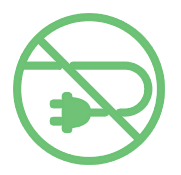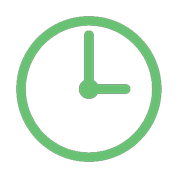 Up to 4 Hours of Standby Power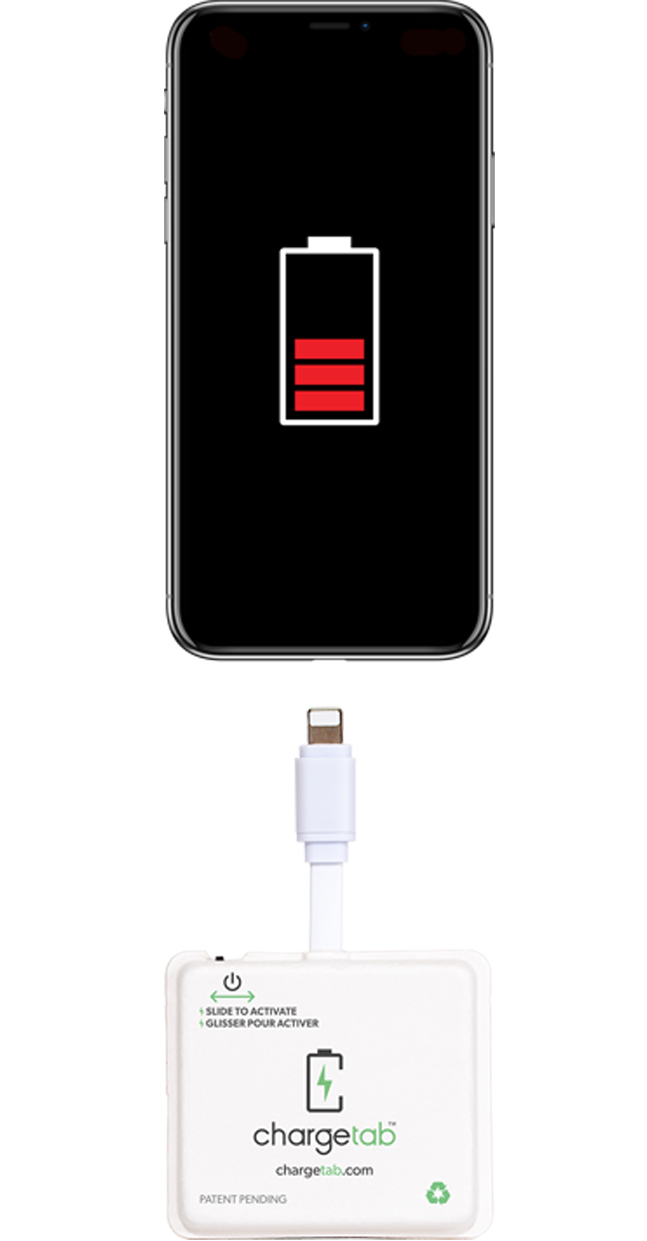 The Green Charging Solution
There is no other product like Chargetab on the market. Chargetab plugs directly into your device without the need for any extra wires, giving you the convenience of battery life anytime, anywhere.
A necessity for the traveller or anyone on the go, lightweight and individually packaged in weatherproof packaging, a Chargetab is the ideal product for your day pack, carry-on or briefcase

At Chargetab, we care deeply about our environmental impact and carbon footprint, which is why our non-toxic lithium batteries are repurposed, rescued from landfills and given a new life. Additionally, we developed a proprietary biodegradable paper shell, as we did not want to introduce even more PVC plastic into the world. We encourage all Chargetab users to please recycle through our FREE recycling program.

Charge Your Phone, Change The Planet!

*Use discount code HELLOSPRING15 at checkout for 15% off!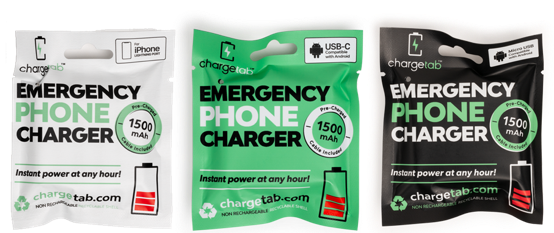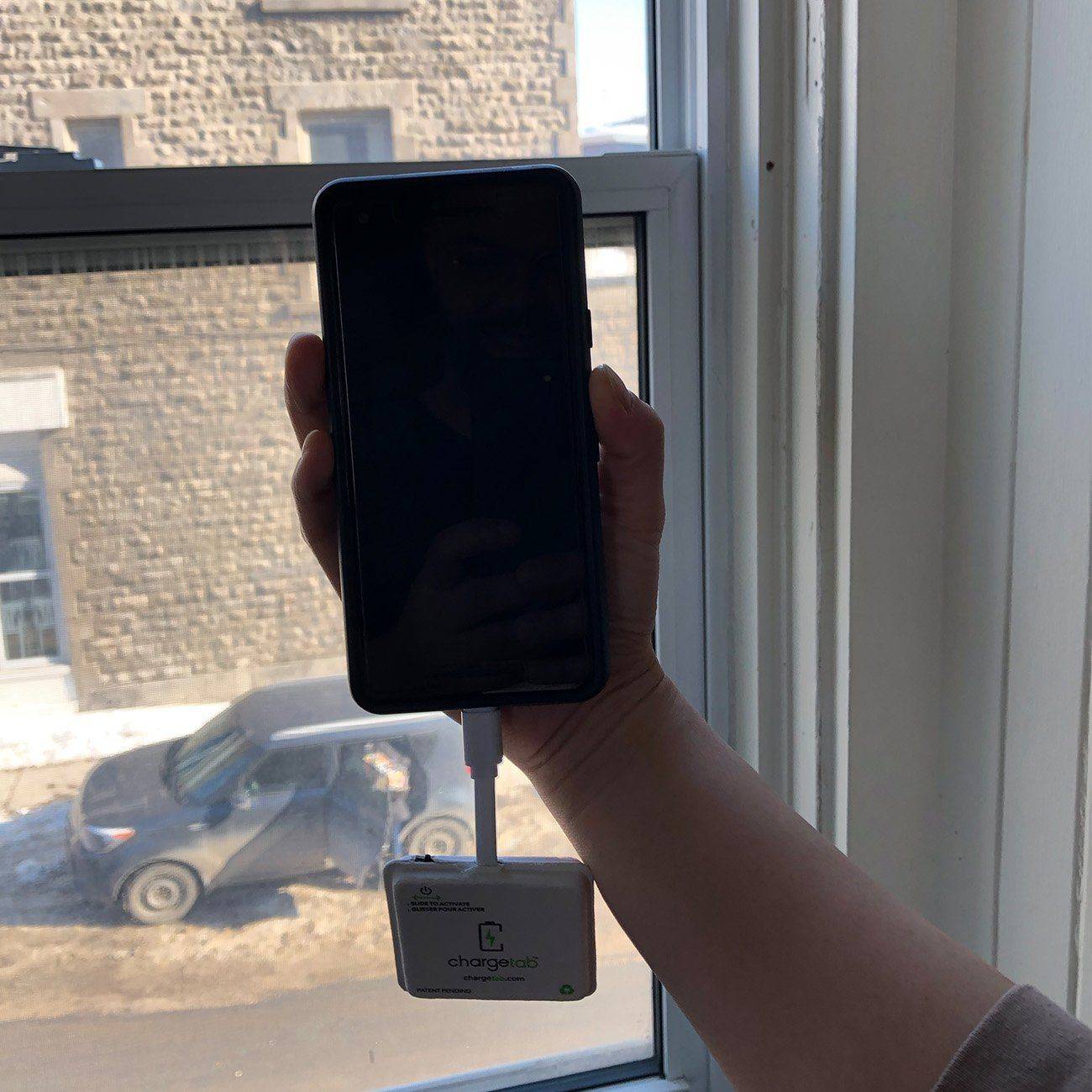 "Always comes in handy when I'm with my kids and I run out of power."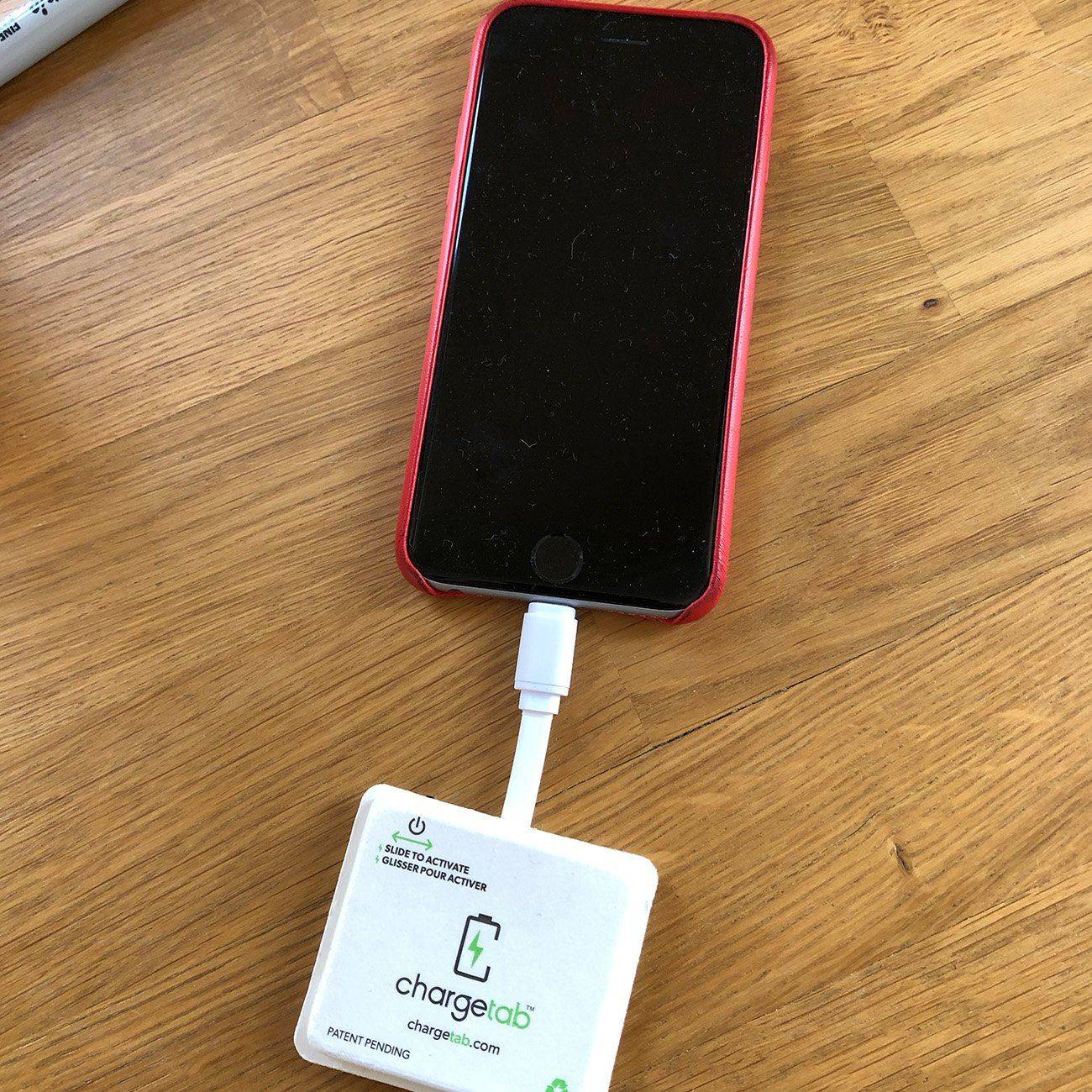 'I bought it for my car, best decision I could of made. Now I buy them for all my family'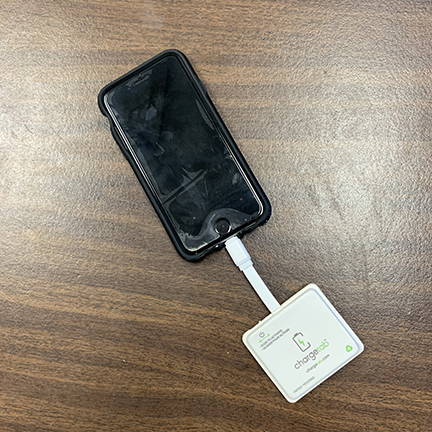 "YES!! Great idea, great product. So happy I have these. Keep up the great works guys."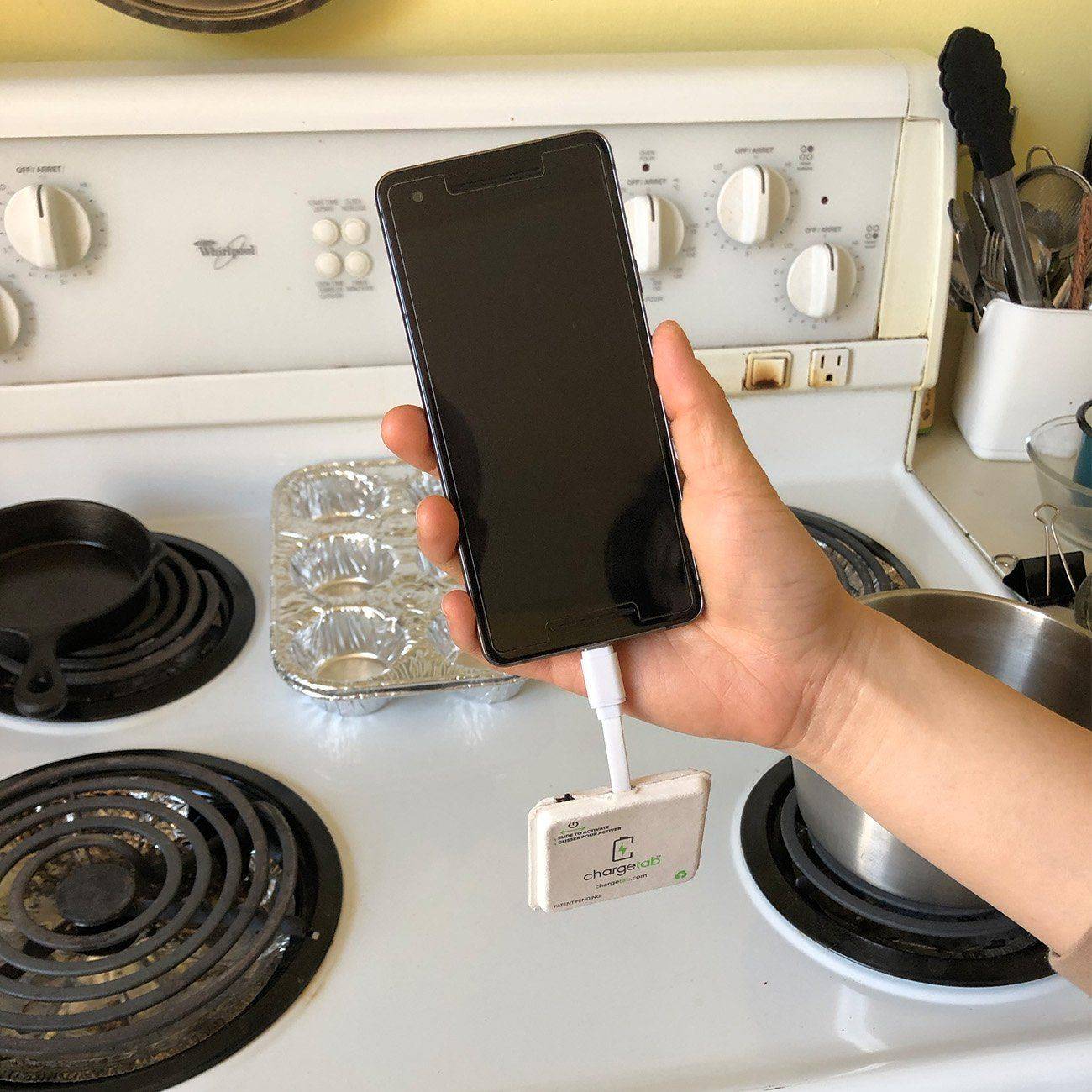 "Got me out of trouble when I needed it! Have this with you at all times!"